ATCO Field Employee Mobile App
February 2020 – October 2020
User Interface Design • Mobile App (iOS)
How might we provide a convenient and all-in-one personal administration and report creation / submission mobile app for field staff, in order to reduce administrative overhead and collect real-time data for safety and security?
ATCO field staff entering alone into remote facilities
ATCO staff who encounter birds, nests, and chicks around power lines or transformers
ATCO staff who may encounter wild fires in remote areas
Operational centre staff who monitor field staff in remote areas
Management who want more data to make better business decisions base on intelligence 
My role: User Interface designer

Product team also consisted of: a Full-stack developer, a Product owner, a Project manager, and Business analyst from the business area
Real-time location data based off of cellular data and GPS
Needed to check-in using standard employee profile and record project name, area, weather, precipitation, and other environmentals, take photos, add notes, confirm and send reports.
Default to device sensors to autofill information, with confirmation
Use both Apple's Human Interface Guidelines and ATCO's internal design system
What happens if we cannot connect to networks? How do we capture and send that data? 
Contextual inquiry (job shadowing)
Comparative & competitive analysis
Data / analytics analysis for usage rates and patterns
For connection issues, record the information on the device local, and once reconnected, send the data to the server
Artefacts and deliverables
Facility check-in screens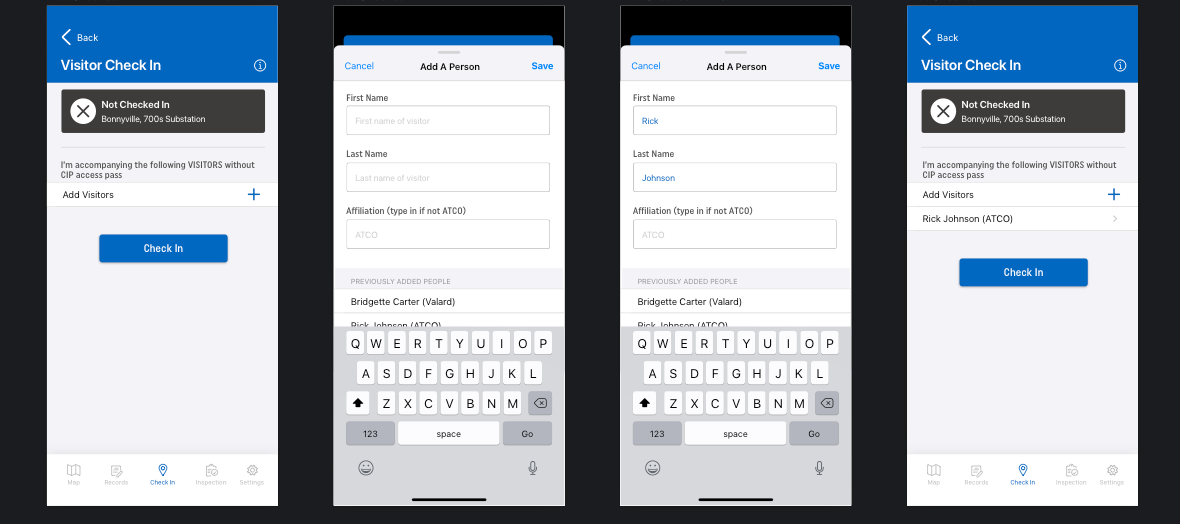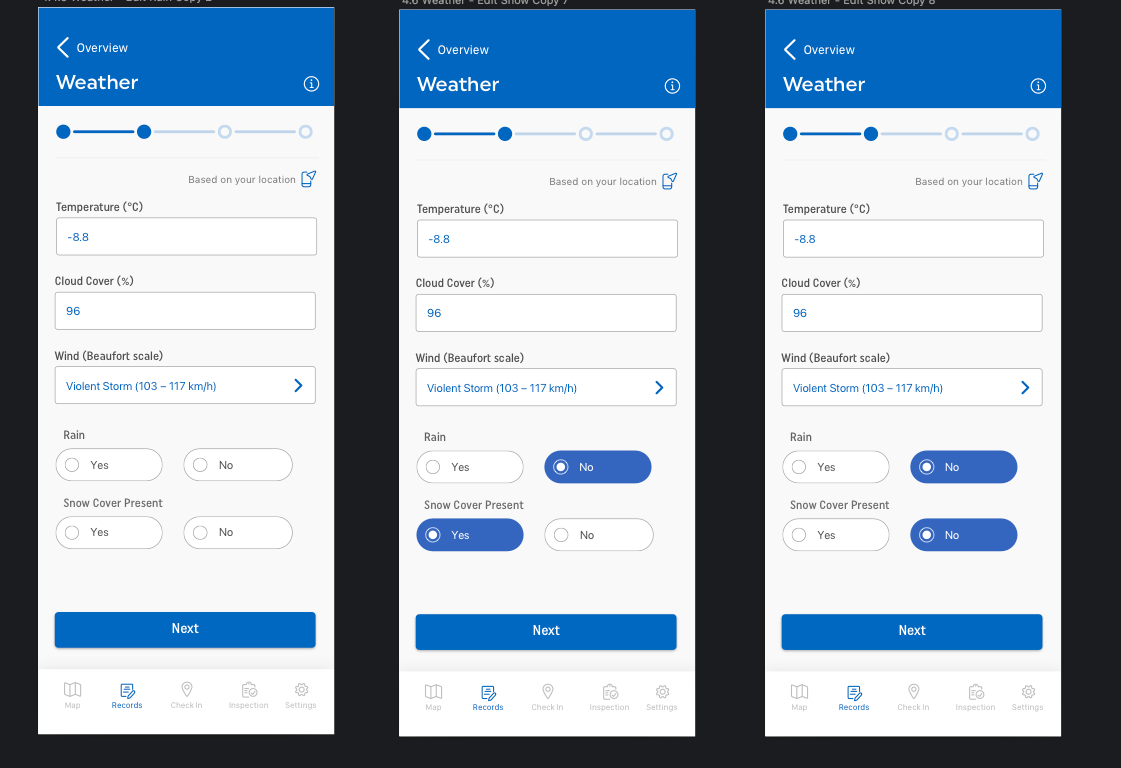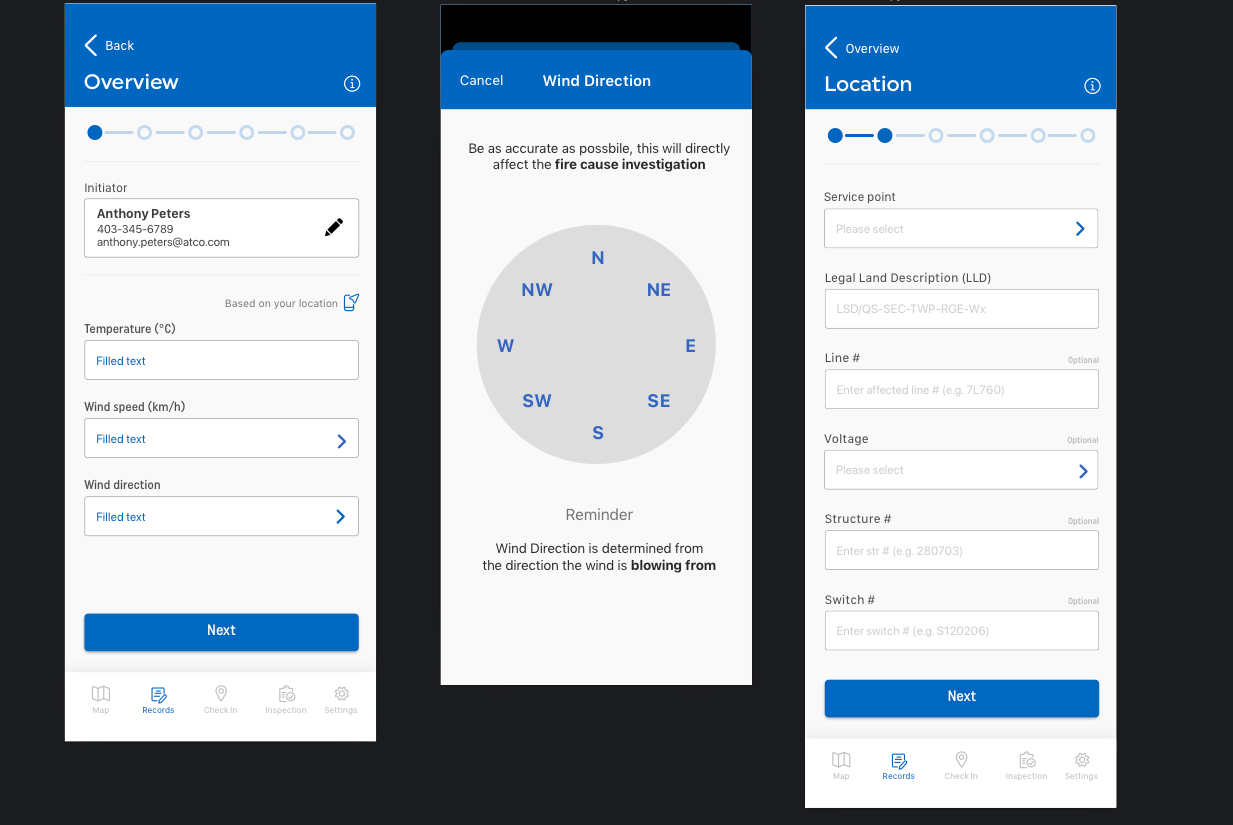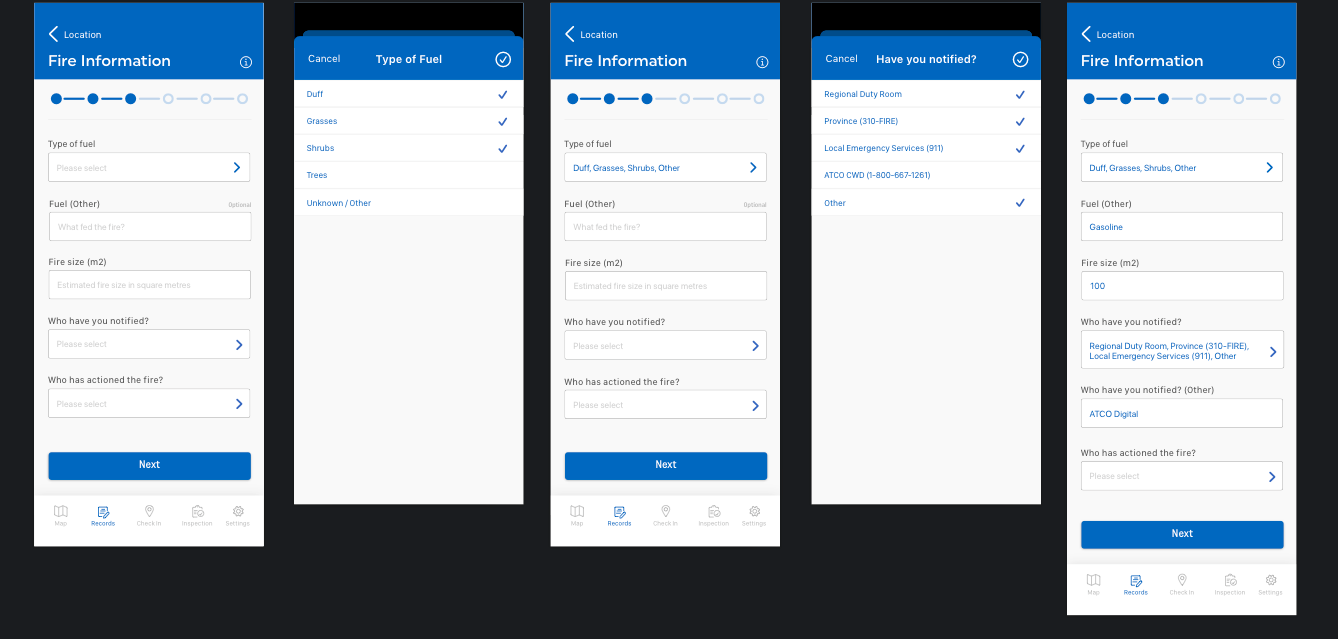 Field staff appreciated the digital workflow and the reduction of paperwork
The real time location and check-in data helped with the risk management of our remote workers
Digital design and user experience (as an in-house resource) were brand-new tools in ATCO's repertoire, so there was a lot of good lessons learnt, and future projects included a lot more user input and consultation
We focused on data analytics to drive design and development. It would have been beneficial to do rounds of usability testing and even co-design with the field staff
The business areas staff were incredibly knowledgeable and provided great insights, however—self admittedly—years removed from field work. Some validation of assumptions should have been conducted for best practices